Paola Antonelli + Alice Rawsthorn launch Design Emergency book
Paola Antonelli, senior curator at the MoMA in New York and Alice Rawsthorndesign critic and author, have collaborated on 'Design Emergency' research platform in May 2020, a powerful medium for change during the pandemic. Two years later, they published Design Emergency as a book exploring the role of design, in building a better future. The creative duo shared their thoughts behind their vision during their live talk with Designboom's Editor-in-Chief Birgit Lohmann at Milan Design Week 2022. Following the speech, visitors could purchase a sample and have it signed.
Published by Phaidon and designed by the team at Studio Frith, the book features essays written by the co-founders of the said project, as well as interviews with twenty-five global design leaders from different disciplines — one of them was the Italian Information designer Federica Fragapane who also attended the event in Milan. They all are united in the drive for a positive change tackling the complex challenges of our ever-changing society.
Focusing on four themes — Technology, Society, Communication, and Ecology — Antonelli and Rawsthorn's book reflects on the role of design in dealing with crises, catastrophes, and other emergencies. 'There is always a design emergency because design is about life. And we're surrounded by emergencies, big and small, local and global,' said Paola Antonelli during the talk.all images © José Salto FELICES Agency
Design Emergency: Building a Better Future
Starting during a critical era for humanity, Antonelli and Rawsthorn's Design Emergency (see more here) initially focused on the design response to COVID 19. Taking it one step further, the book focuses on the future and how we can radically redesign and reconstruct our post-pandemic lives. Acting as a social, political, and ecological tool, this process addresses the climate emergency, refugee crisis, soaring inequality, and other major issues. Benefiting from advances in science and technology, human creative minds are able to develop new design solutions to the challenges of our time.
As the duo mentions, everything was very organic and happened the right way. The book gave a chance to show the multifaceted nature of design to a wide audience. For the co-founders of the project, the pandemic acted as a potential game-changer for design, 'transforming public and political attitudes towards design to really empower it to tackle these complex challenges.' Design Emergency tells the stories of the wonderfuls, architects, engineers, artists, scientists, and designer located from different parts of the planet whose vision and innovation give us hope for the future.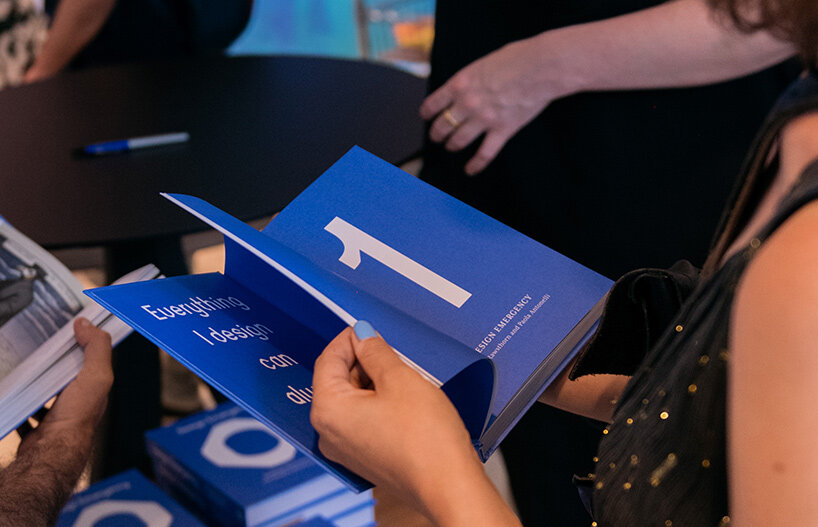 beginning the project with a series of weekly Instagram live talks
Their research project, Design Emergency, reflects on the role of design as a crucial communication tool. In this isolated era — for the majority of humanity — museums, galleries, and exhibitions were closed and cultural life has been shut down. However, the duo has joined the virtual world in creating thematic talk series, utilizing the Instagram Live platform. Antonelli and Rawsthorn have used their shared knowledge to explore the impact of design on the current escalating crisis.
'Instagram enabled us to stage and broadcast live interviews on the IG Live platform, which was a bit ropey at the start of the pandemic. A couple of months later, Instagram literally flung all its design engineering capacity at us, and it got much better. They've been incredibly helpful to us whenever we've had technical hitches, which in the early days was rather often. It also means that you can broadcast or stream the recording on your video channel. But because we already had quite large Instagram followings, we could also promote our content.'
Rawsthorn and Antonelli's mission looks at the potential of a post-Covid recovery and reboot. Design Emergency continues in that spirit, ready to respond to each new emergency that pops. It's not just to celebrate design but also to redefine it, providing impromptu problem-solving. According to the authors, Design Emergencies does not engage only designers, but it invites a wide range of people including different types of specialists who are at the forefront of positive change worldwide.
'Whenever new emergencies emerge, like the war in Ukraine, for example, we did an interview with Slava Balbek, the Ukrainian architect who has been very much at the forefront of the design relief effort,' Rawsthorn said. 'We're both very curious people. And that's why we love design. It's kind of our passport to investigate whatever interest is, and design emergency has been another way alongside our other work of doing that. So it's been great fun. When it stops being fun, we'll stop doing,' she continued.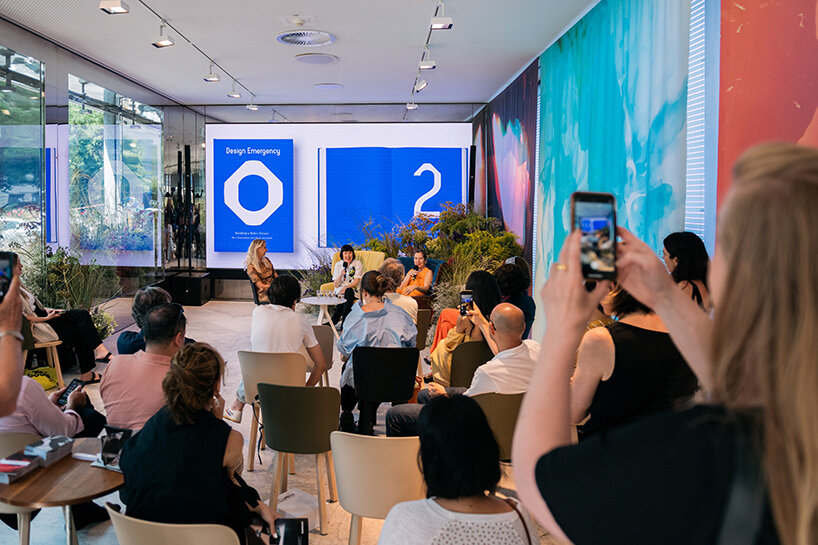 at DAAily bar during MDW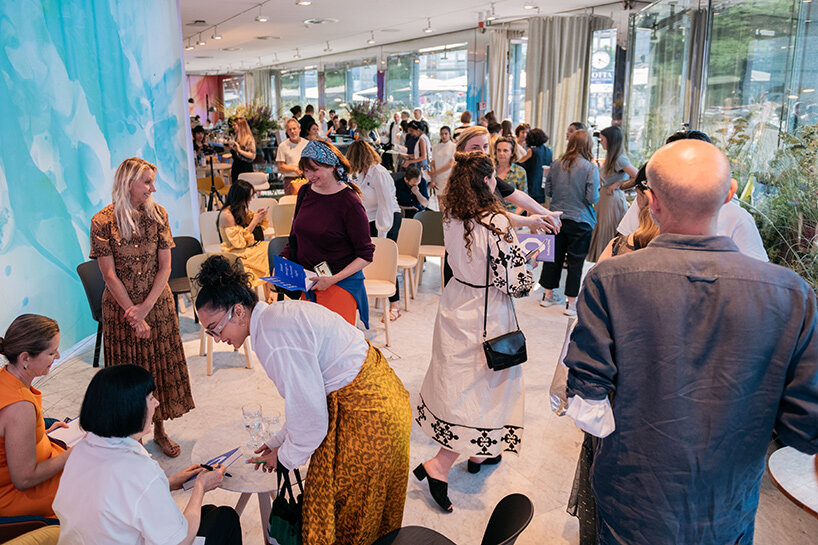 book signing after the talk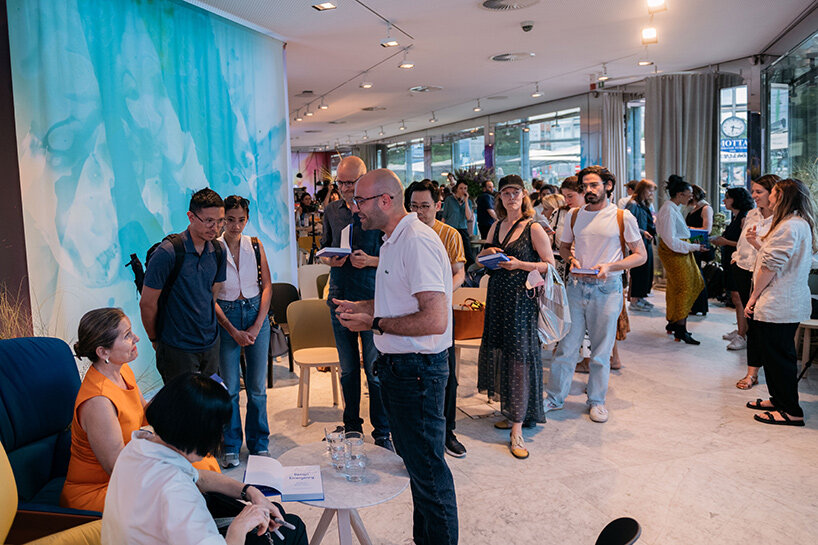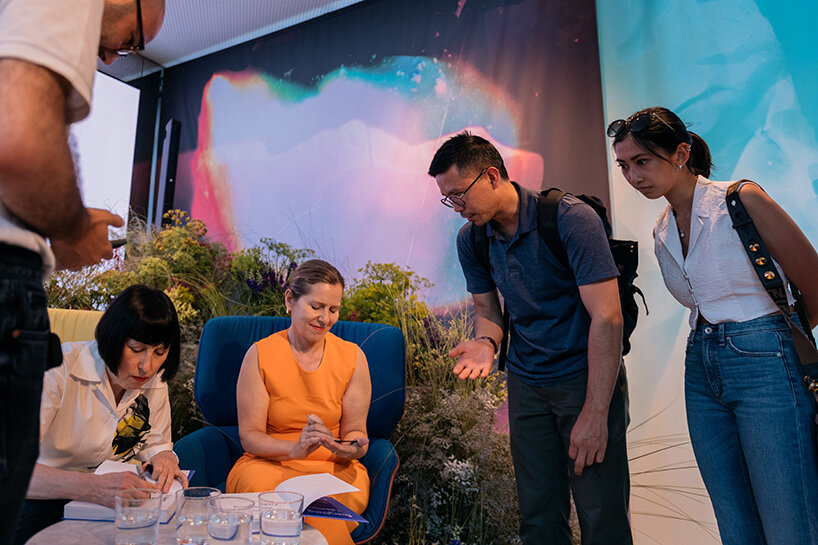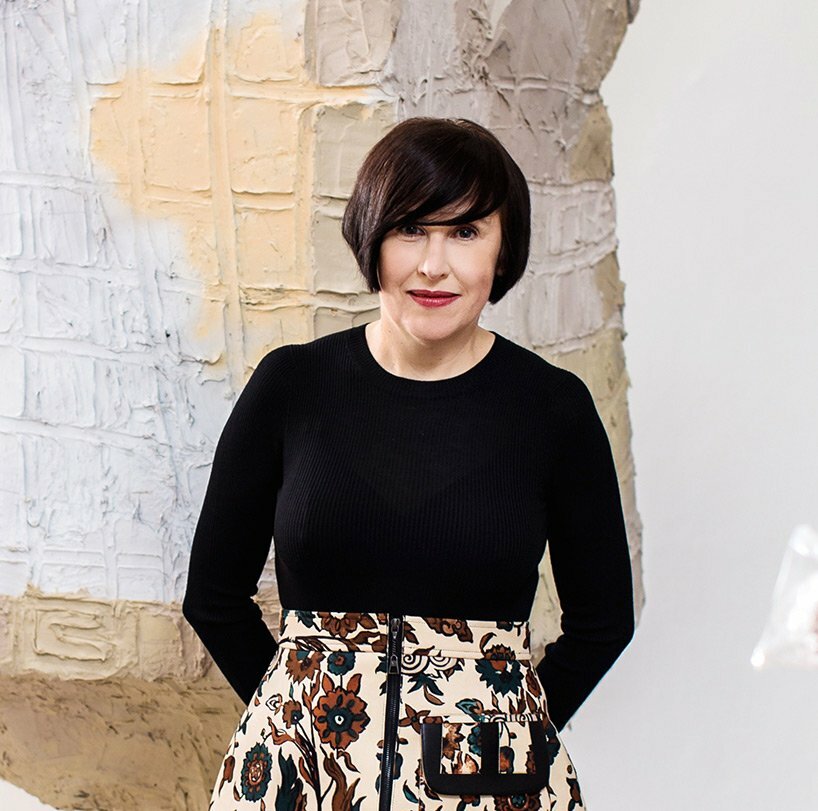 Alice Rawsthorn, image © michael leckie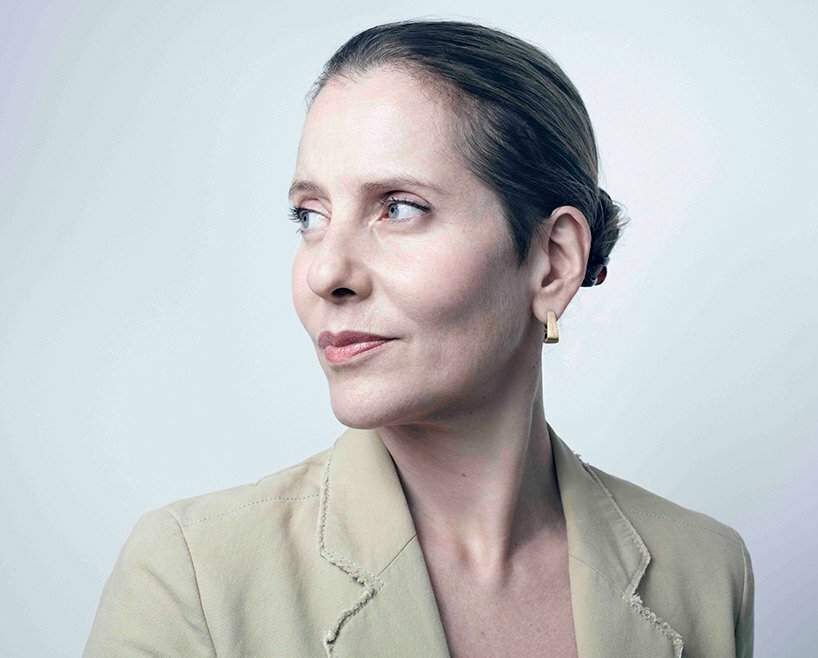 Paola Antonelli, image © marton perlaki
DAAily bar / LOTS OF TALK!
Milan Design Week 2022 marked the entrance of the DAAily Platforms. Our group — Designboom, Architonic & ArchDaily — cured the DAAily bar space inside the Centro Svizzero building on the eastern edge of the Brera Design District with installation and hourly TALKS. The immersive Floral Installation by Anne Fitch — Dame des Fleurs at the Ritz Paris — was joined by Swiss artist Douglas Mandry's Art Curtains and a bar that created a common ground for culture enthusiasts, brought to you in partnership with BALY and supported by Christian Fischbacher, Brunner, Vibia, MAGIS, Andreu World and ames.
Providing insights into their current work and developments, the Live Talks hosted international guests from the worlds of design, art, and architecture, including Paola Antonelli, Alice Rawsthorn, Boonserm Premthada, Anne Fitch, Douglas Mandry, Julian Bedel, Laura Casalis, Giovanni Moro, Edward Barber & Jay Osgerby, Alper Derinboğaz, Stefan Diez, Carlo Ratti, Cristian Zuzunaga, Jakob Lange, Sebastian Herkner, Alfredo Haberli, Mario Cucinella, Patricia Urquiola, Fabio Calvi & Paolo Brambilla, Benjamin Gallegos Gabilondoand Cazzaniga Mandelli Pagliarulo.
project info:
name: Design Emergency | @design.emergency
authors: Paola Antonelli | @paolantonelli + Alice Rawsthorn | @alice.rawsthorn
design: Studio Frith | @studiofrith
publisher: PHAIDON | @ThePaidonSnaps