Indeed here to define the new market trends for heating solutions- in conversation with Abhimanyu Dabas from Bromic Heating
Bromic Heating is the only company to design, engineer, and manufacture gas, electric and portable outdoor heating products. They are the developers of radiant heating solutions that offer both ultimate performance and stylish designs. Apart from using premium quality raw materials, their production is all set for an inhouse manufacturing that gives the company complete control over their performance and appropriate quality checks. In a nutshell, they are a next level outdoor heating manufacturer that delivers performance, design and reliability.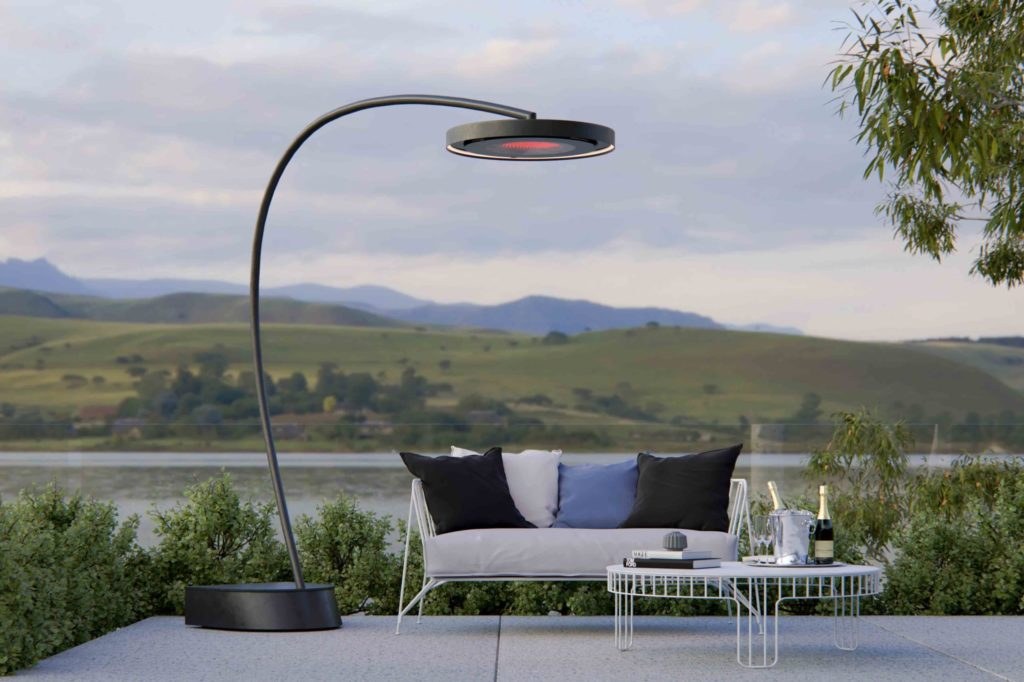 There is much more about the company and the products that did interest us at The Architects' Diary and here we are with an exclusive interview by Megha Hirani from the team with Abhimanyu Dabas , the National Sales Manager for Indian Region of the company. Read along…
Questions: Ar. Megha Hirani (Content Contributor, The Architect's Diary)
&nbsp
Answers: Abhimanyu Dabas (Digital Marketing Manager, Bromic Heating)
Megha Hirani: Hello Abhimanyu, it's a pleasure to have you here. Bromic is an internationally recognized group. It is all about heating solutions for indoors as well as outdoors. What importance does heating solutions hold in an infrastructure and what is Bromic best known for?
Abhimanyu Dabas: Outdoor Spaces have always been important to hospitality to draw crowds in. Post covid, the significance of Alfresco spaces grew all over the world & India is no different. With reports showing Outdoor Spaces being safer than Indoor Air Conditioned rooms, with regards to transmission of COV-19 virus, the emphasis of having an Outdoor Public area is more than ever. Residential Markets have behaved no different. Post lockdown people started spending more time in whatever outdoor area (balcony, terrace, patio etc) that they could create in their residence. Now having created an outdoor space, for recreational/social purposes, the demand for making these spaces habitable, during extreme weather conditions grew too. Heating is a result of that. With winters come festival season, and be it Diwali, Christmas, New Years, or weddings which happen mostly during winter season, in order to use a very significant outdoor area of ​​your designed space, having a functional outdoor heating solution is the next practical approach .
For Hospitality: A comfortable guest would sit longer and spend more. To ensure she/he does that in an Alfresco space, you'll need a functional outdoor heating solution.
For residences: Planning a get together for a Diwali Party or New Years Eve on your terrace? Or maybe having a house warming party in the winter? Better warm up the space with an efficient outdoor heater to give your guests a warm welcome.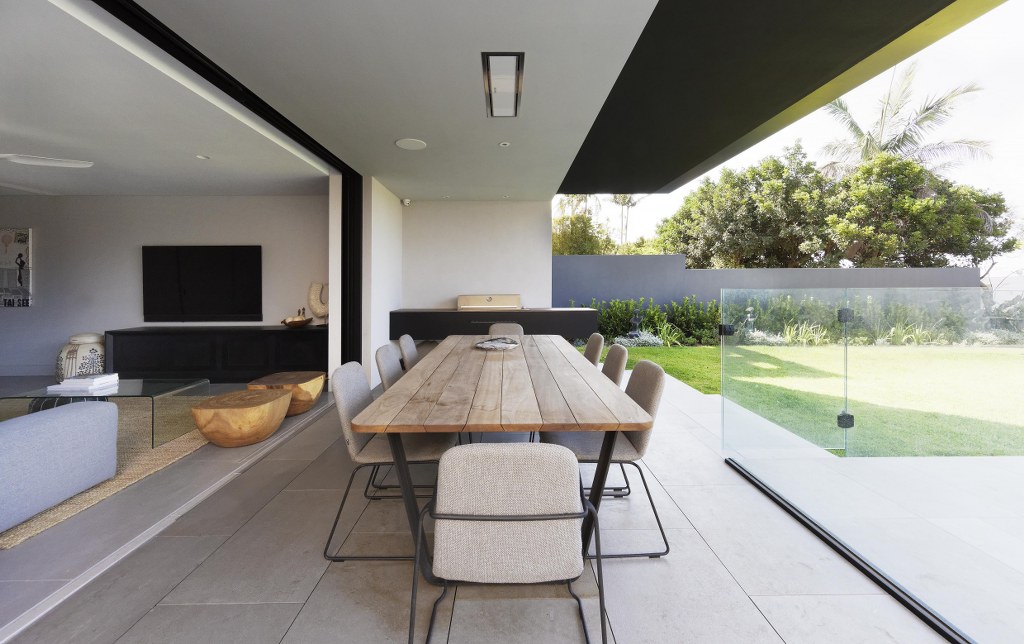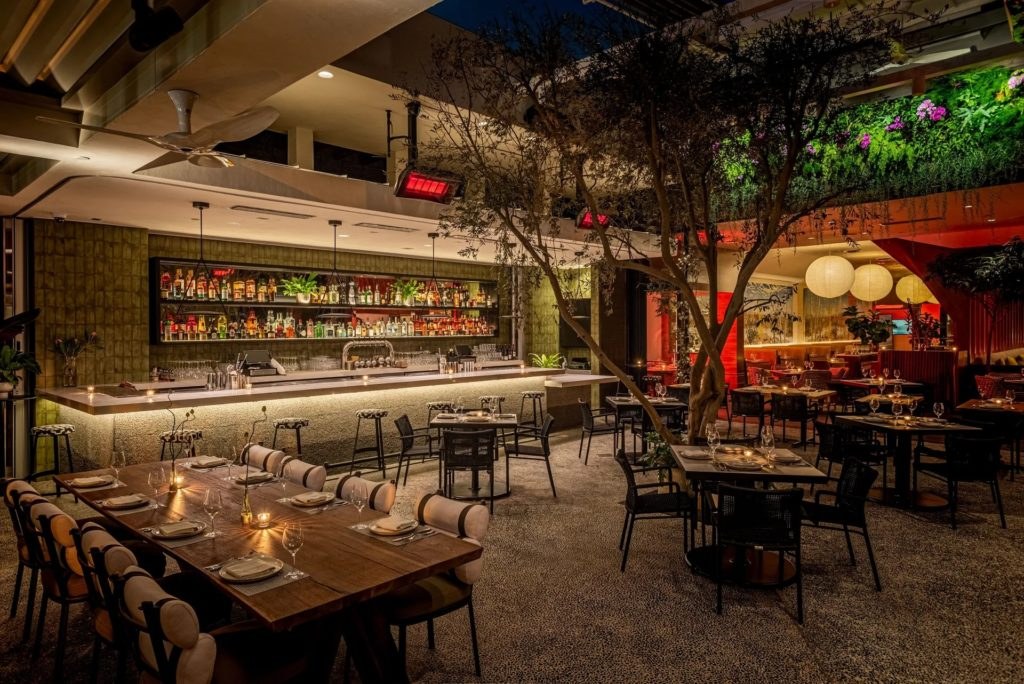 Megha Hirani: The market is flooded with heating solutions and Bromic products are high in demand. What is the main reason for such a high value and what sets the company apart from the rest?
Abhimanyu Dabas: The main reason why customers prefer Bromic over less premium alternatives, is because Bromic products are the perfect mix of design & performance.
Bromic Heaters deliver 2-3 times the output of the conventionally used heater like mushroom heaters, pyramid heaters etc.
The heaters are aesthetically pleasing, and have flexible installation options to make them blend into any designed space and seamlessly become a part of it.
The fixed mount electrical heater can be installed on the wall, ceiling or flushed into ceiling and saves valuable floor space (particularly important for hospitality)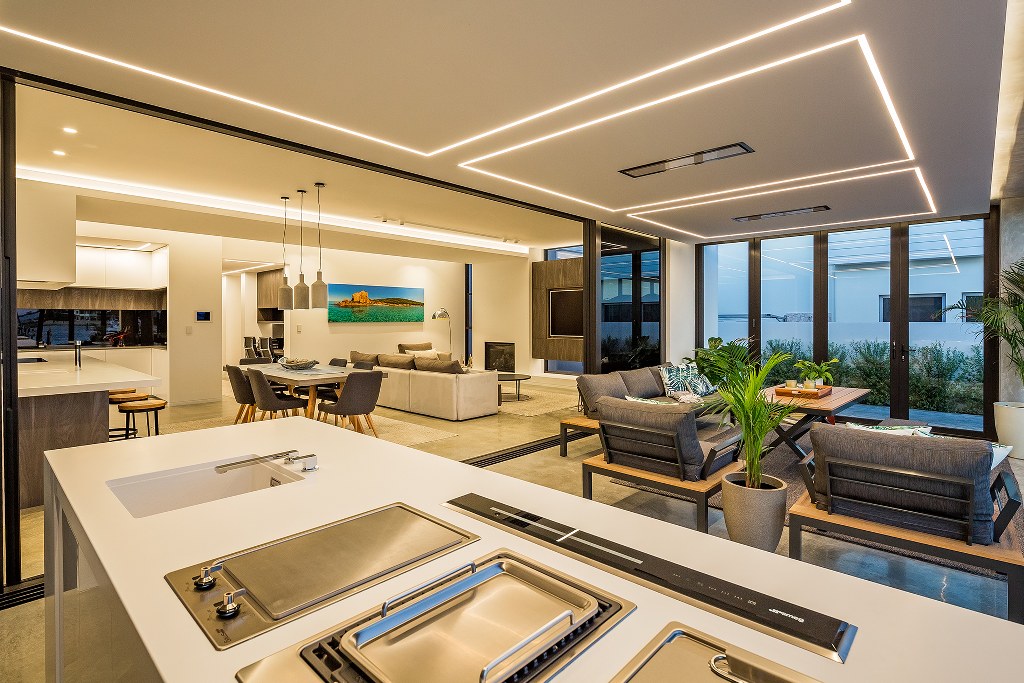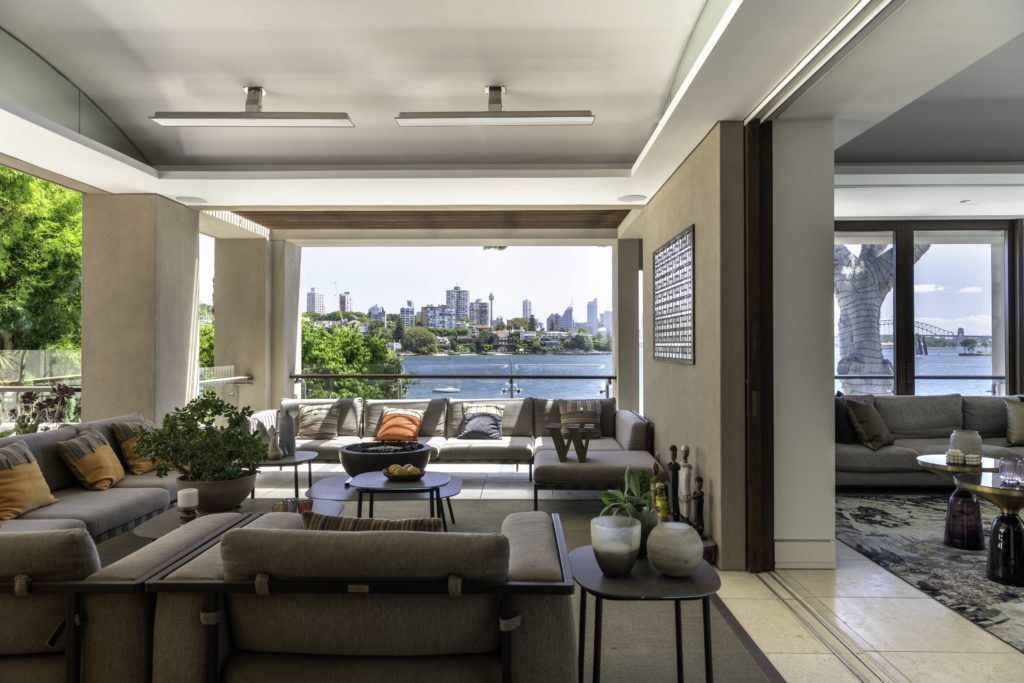 Megha Hirani: No wonder the company is soaring high. This is exactly something that people look for in their products. We would also want to know the main principles and key features behind the smooth functioning of the bromic products?
Abhimanyu Dabas: The principle involved in all Bromic heaters is Radiant Heat. The best example one can think of a radiant heater is "the sun". When Sitting out on your deck on a winter day your best friend would be the sun. Warming you up even when the temperature is between 10-15 Deg C. What makes you comfortable even in this cold ambient temperature is the Infrared rays from the sun which are absorbed by your body. Bromic Heaters replicate the same effect. The heating element would emit Infrared rays which are absorbed by your body and keep you warm and enjoy the winters.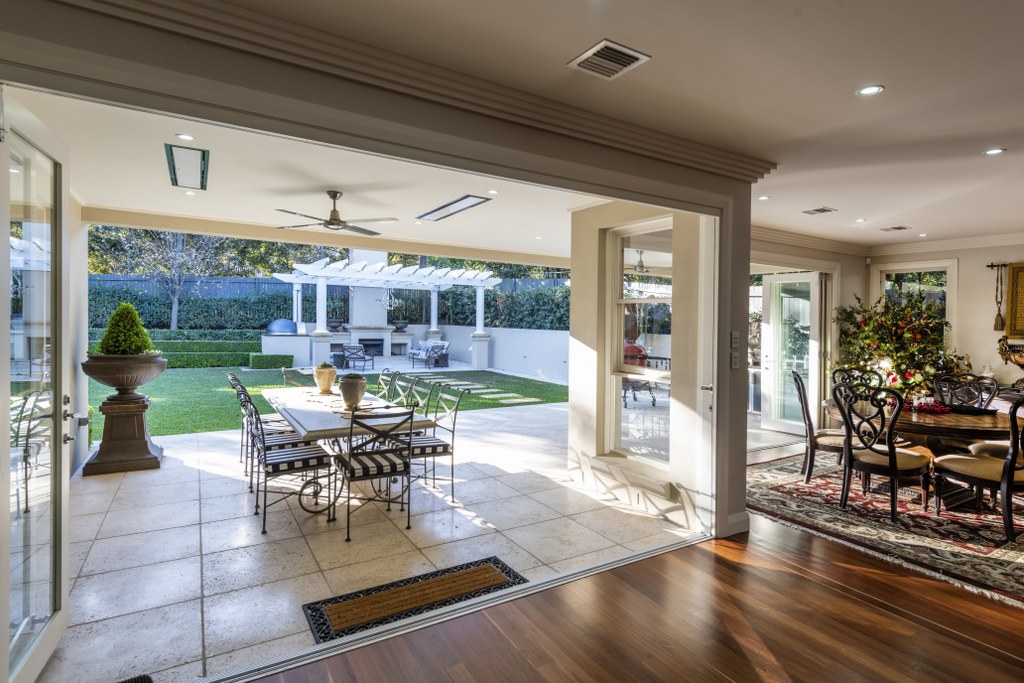 Megha Hirani: What are the major kinds of heaters based on the energy source that bromic offers and how do you manage the energy efficiency in them?
Abhimanyu Dabas: Bromic Offers both electric & gas Radiant Heater. Radiant heat just like light waves and travels in all directions (360 deg). This is the reason why when you stand in front of a conventional gas mushroom heater or a halogen based electric radiant heater you may feel warm in a radius of 2-4 feet but will not feel anything as you move beyond. This is because heat from the source is being dissipated in all directions.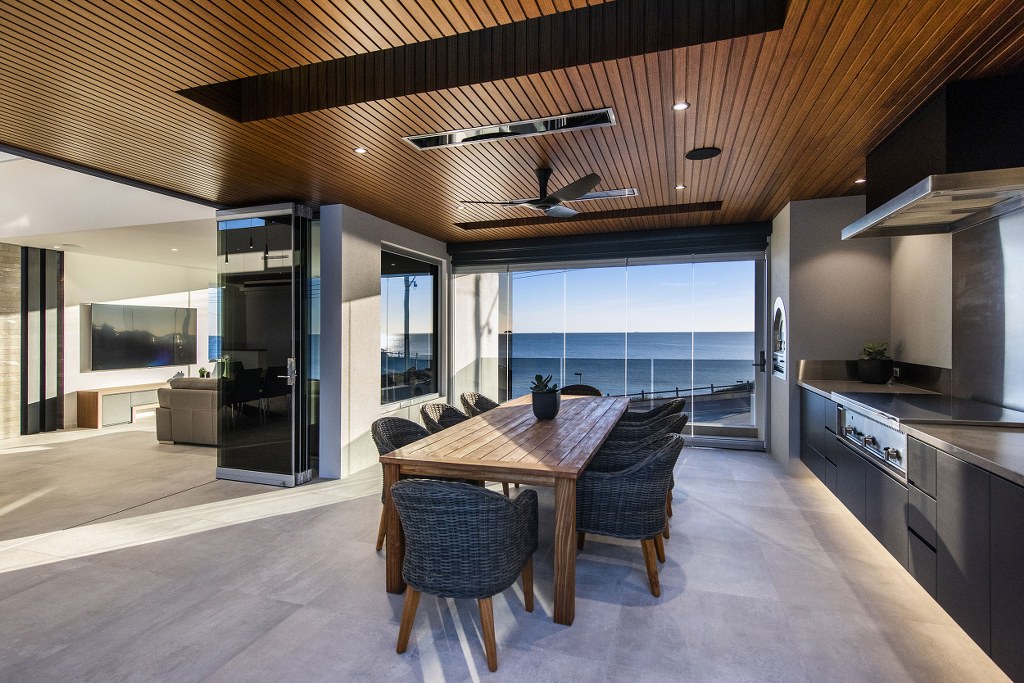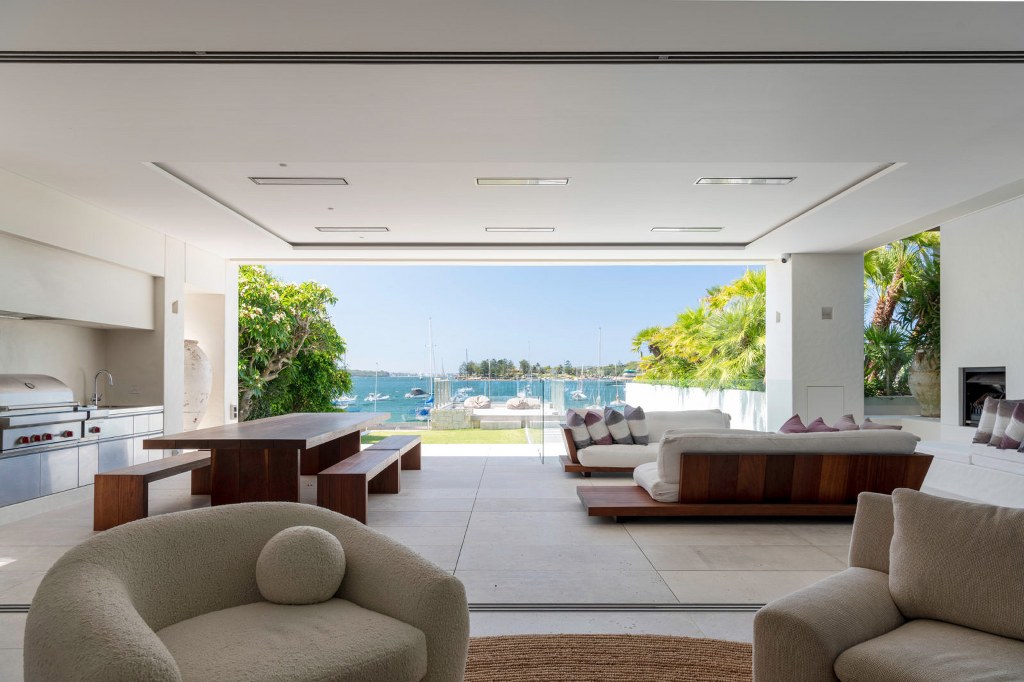 Megha Hirani: Kindly elaborate upon all of the product range that the company offers in a nutshell.
Abhimanyu Dabas: Bromic Heaters are classified into 3 categories: Platinum, Tungsten & Eclipse. Further sub categorized into Platinum Electric & Platinum Gas (which runs with either LPG or PNG), Tungsten Electric, Tungsten Gas & Tungsten Gas Portable (runs with LPG Cylinder), Eclipse Electric (Fixed Pendant type installation) and Eclipse Electric Portable.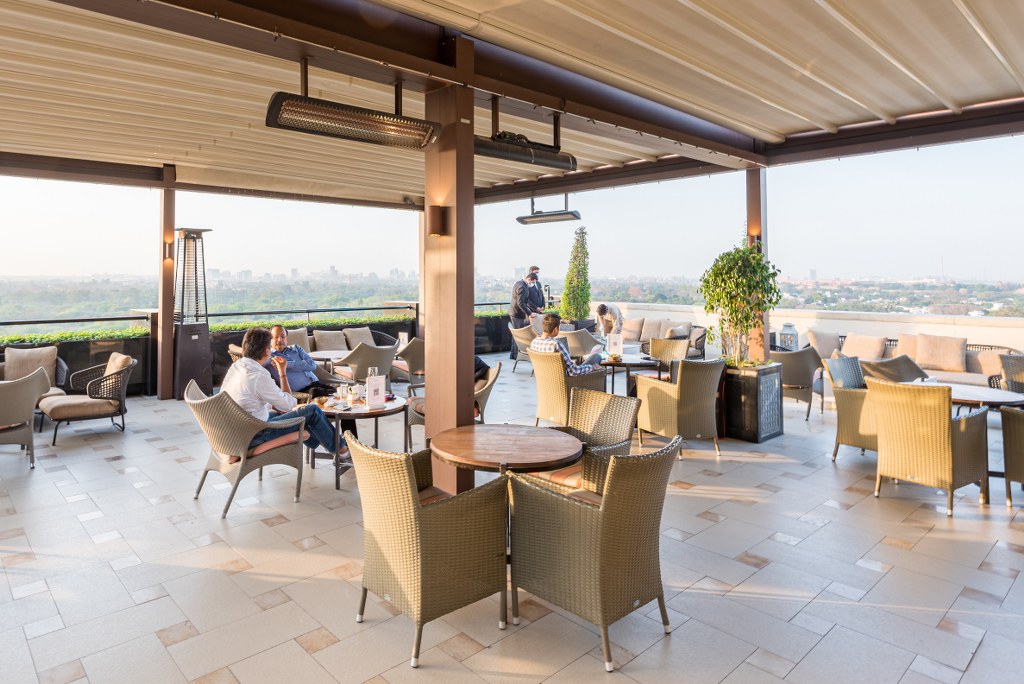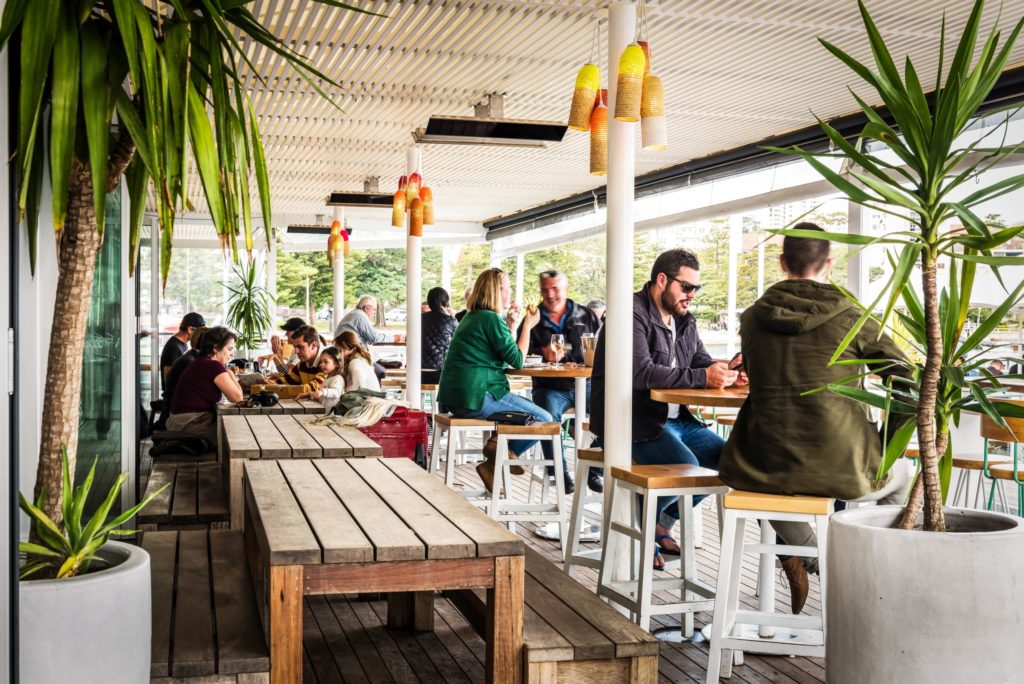 Megha Hirani: All these information about the products is truly enriching. Then, at what stage of construction does the interventions for installing the heating solutions (in an infrastructure) begin and what are the necessary interventions?
Abhimanyu Dabas: The interventions can begin at the design stage of infrastructure, so that facility planning , electrical cabling routes or gas piping requirements can be considered. Further planning it in the design stage would give more freedom to the architects as to how they want to install the heaters (flushing it into the ceiling or mounting it on a wall or suspending the same from a ceiling structure etc).
However, since the heaters are quite easy to install and so many options are available as to how you want to install a heater, retrofitting existing and running spaces is also quite easy.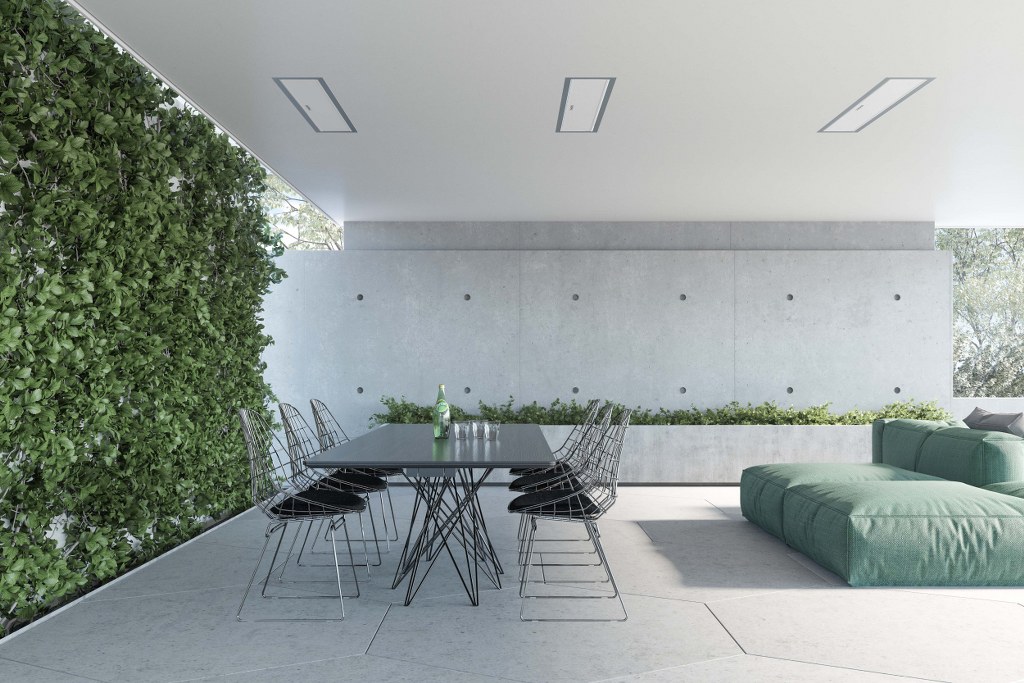 Megha Hirani: What are the prerequisites and special facilities that one needs for installing the heaters and what remains the scenario when the installation has to be done after the construction is done?
Abhimanyu Dabas: The electric heaters would require electrical points at the site of installation. The cable size, type of switch to be used should be considered as per the load of the heater. Gas heater would require fixed gas pipelines laid to the point of installation. The heaters are available in both LPG & PNG fuels so you may select the type of heaters in accordance to the fuel the building has. Portable Gas heaters do not require any special facility and one can fit in a commercial LPG or domestic LPG cylinder to fire up the heater.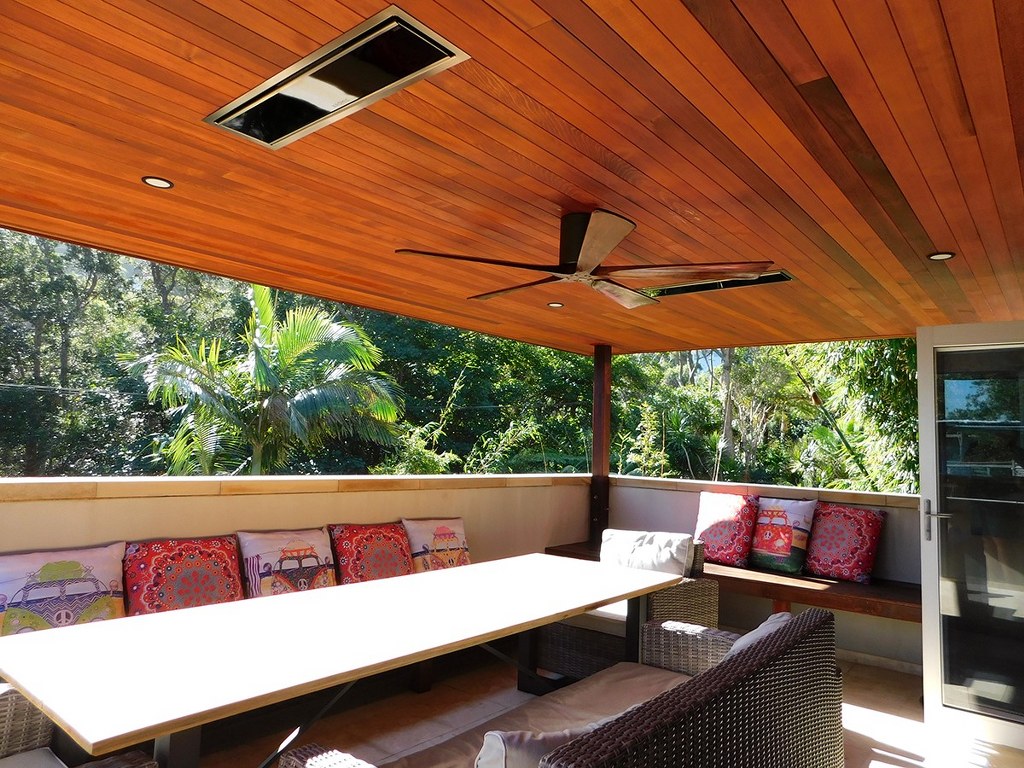 Megha Hirani: How and from where can one buy Bromic products in India?
Abhimanyu Dabas: Bromic is now available in India. Go to https://go.bromic.com/india-contactus/ fill in your details and we shall contact you and help you design a perfect outdoor space. You may also call us @ +91-9810155396.
Megha Hirani: What is the special thing that the company brings along and will be offering to the Indian market?
Abhimanyu Dabas: Indian Market is filled with conventional mushroom heaters, which are a thing of the past. The market clearly demands outdoor heaters that do not to be inefficient and so aberrant to the designed space. We bring highly efficient outdoor heaters which will not just add warmth to winter evenings but will add style to the designed space too.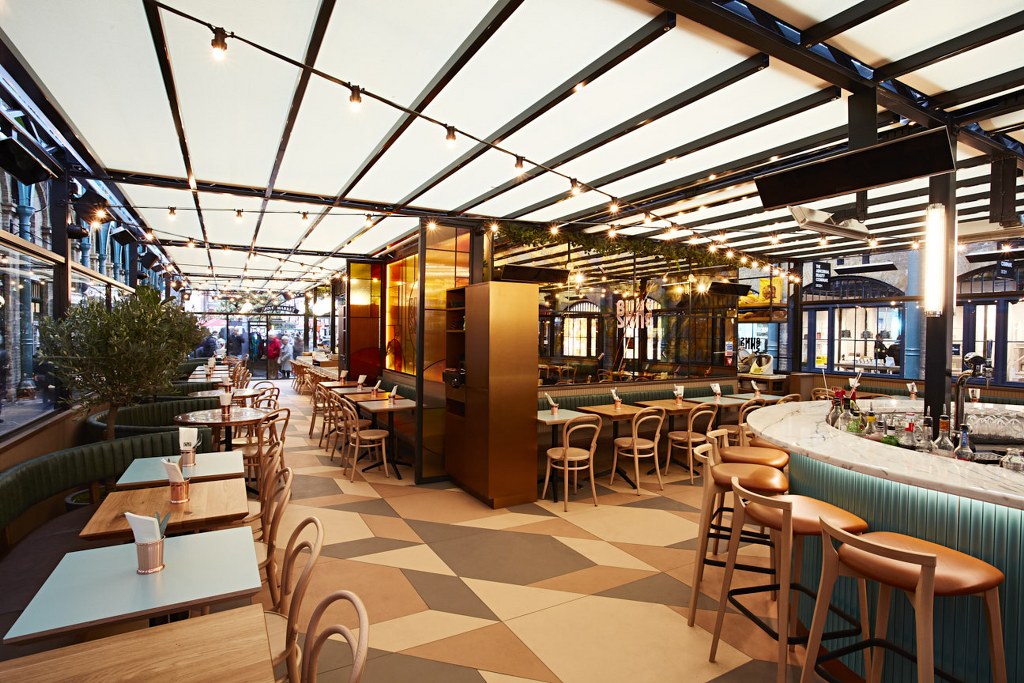 Megha Hirani: What are the future prospects of the company in the Indian market for the coming decade?
Abhimanyu Dabas: India is a fast growing market and a success story in writing. Bromic comes with a long term vision in the Indian market and plans to change the way we think while we design our outdoors. We expect to grow fast and become a significant brand which would pop into an Architect's/ Designer's/Builder's or a Home/Business owner's head while designing the outdoor space.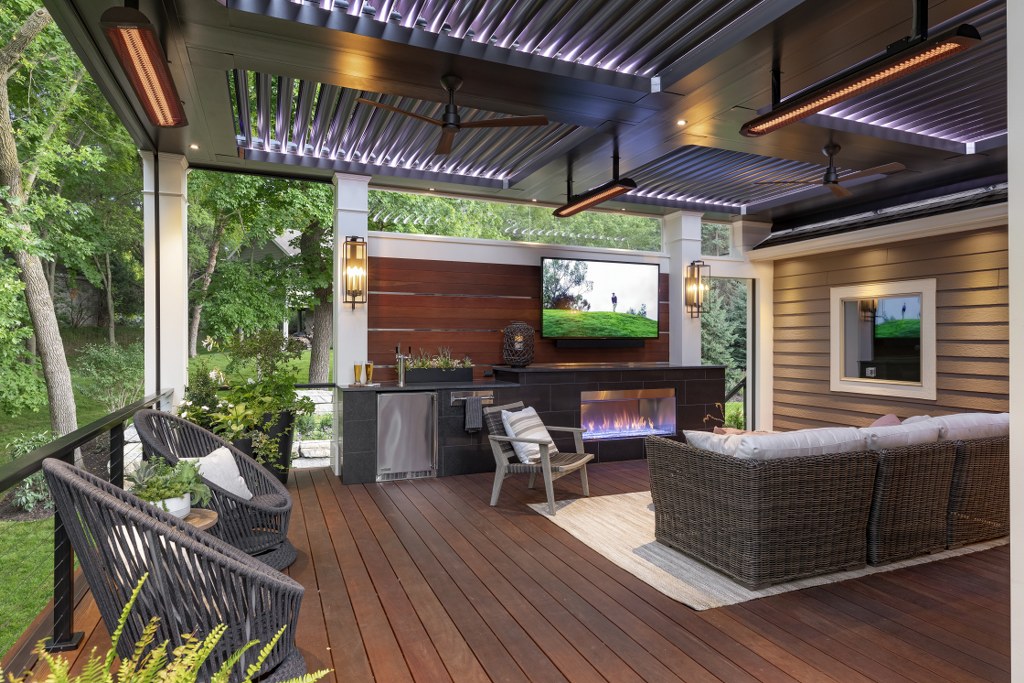 Conclusion
This was indeed a lot of insight into the company and its highly efficient products. The Indian market did need an update of technology when it comes to heating solutions. And with Bromic coming in, it is all set to applaud and open arms for the products and the efficient technology that has seenped in. The architects and construction enthusiasts have started inclining and relying towards the latest that the company offers. They are not only stylish but technically at par with the existing ones in terms of energy efficiency and functioning. We do expect a surge in its product demands and we are glad we could bring up these innovations for our viewers.
You can explore their work here and you can contact for any queries.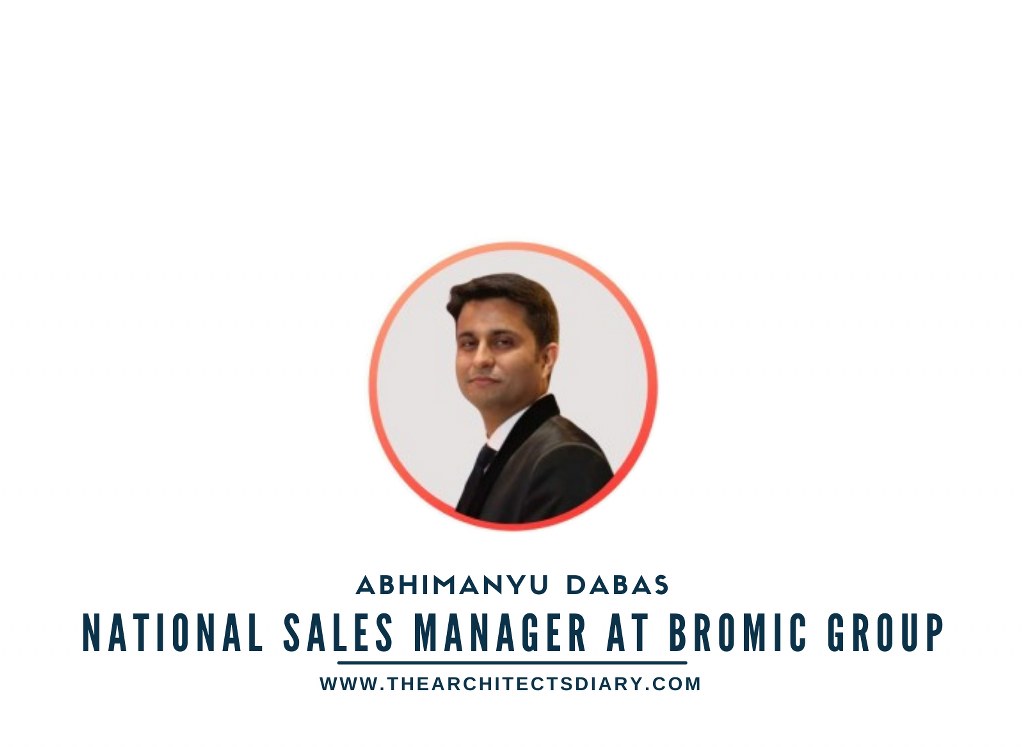 &nbsp