It's spring season in London and the 11th edition of Clerkenwell Design Week (CDW) blooms into the streets. Running from may 24 to 26, the festival takes over the city's key district of design and architecture with more exhibitors, showrooms and venues than ever before. Visitors can expect a show full of the latest creative ideas, as well as hundreds of design-led fringe events, pop-ups, workshops, talks and showroom presentations.
2019 welcomed more than 34,000 visitors from 66 different countries – get your free ticket here.

(above) Lisa Swing designed by Marcello Ziliani for S•CAB
(banner) Lisa Sofà Club, Lisa Lounge Club, Lisa Lounge Sidetable designed by Marcello Ziliani for S•CAB
all images courtesy of Clerkenwell Design Week
Spread across three days, 24th – 26th May 2022, CDW is UK's leading independent design festival, providing a welcome platform for brands to showcase their products. The festival program has been tailored to reflect the unique nature of this culturally rich area playing host to showrooms, fringe events, talks, workshops and installations. Moreover, the event is set to host a series of talks by leading figures of the creative field, tackling topical and newsworthy issues.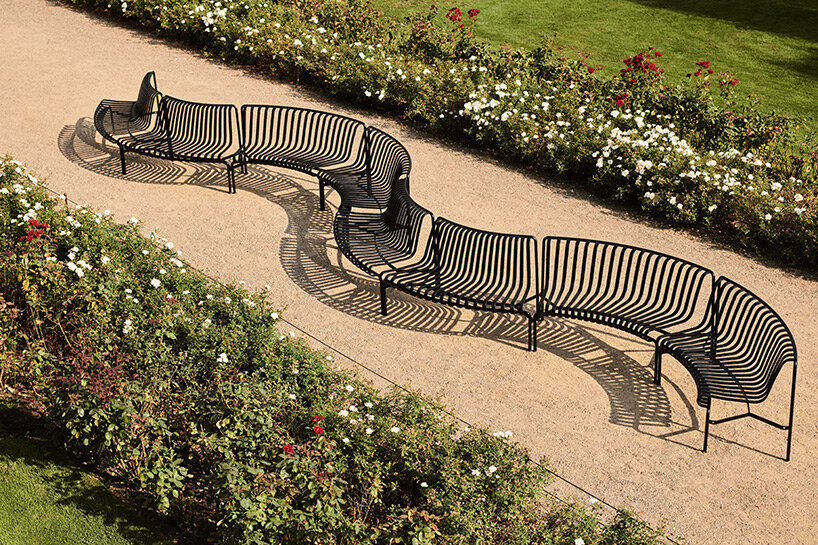 Palissade Park Dining Bench by HAY
Cult Danish design brand hay is presenting, installing their stylish outdoor furniture within The Long Walk, part of Crypt on the Green, as well as hosting a number of events across the week. Moreover, the event's official automotive sponsor Porsche will be showcasing the design brilliance of the Taycan within an interactive installation.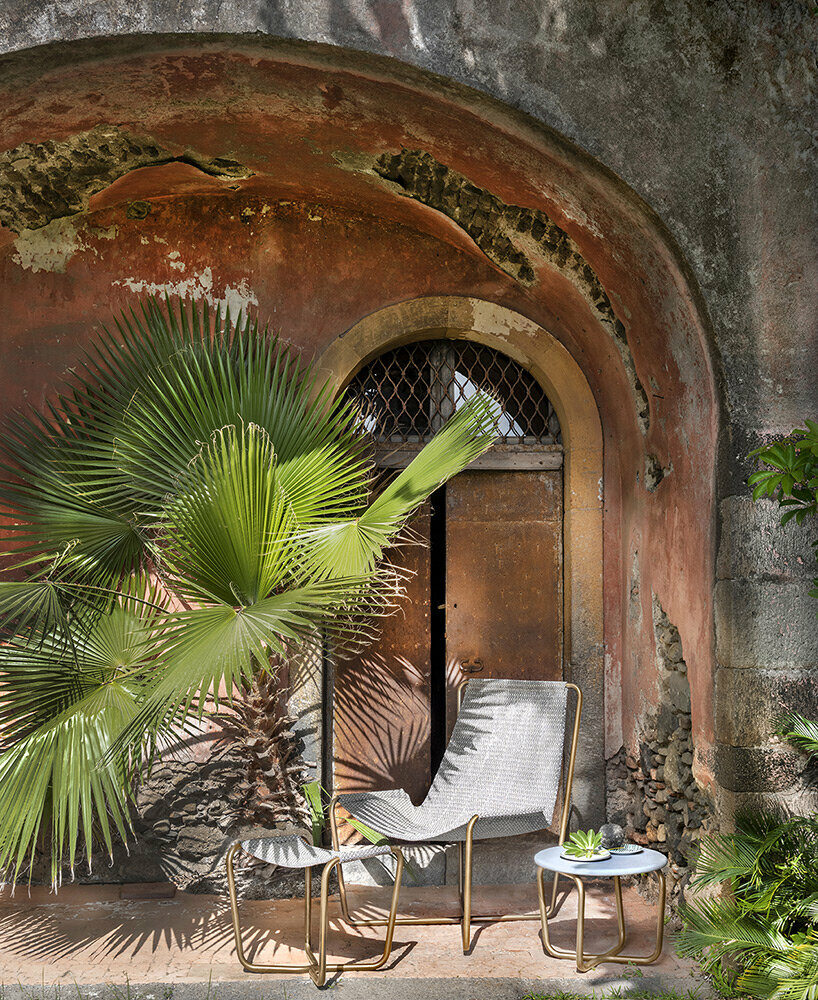 Sling Chair by Ethimo and Studiopepe
cdw 2022 features 10 EXHIBITION venues
CDW's exhibitions are hosted in distinctive spaces – both purpose built and historical venues – around the area linked by a route running through the center. Ten exhibitions are set up for 2022, each with a different curatorial focus ranging from cutting edge international design, to emerging talent, lighting, luxury interiors and the best of British design. Clerkenwell's subterranean House of Detention, previously a prison in the mid-19th century exhibits Light + Rising Stars where a host of upcoming designers exhibits alongside leading lighting brands. POP The former cold store turned nightclub is essential to visit, hosting pop-up brand activations and immersive experiences throughout the three days of the festival.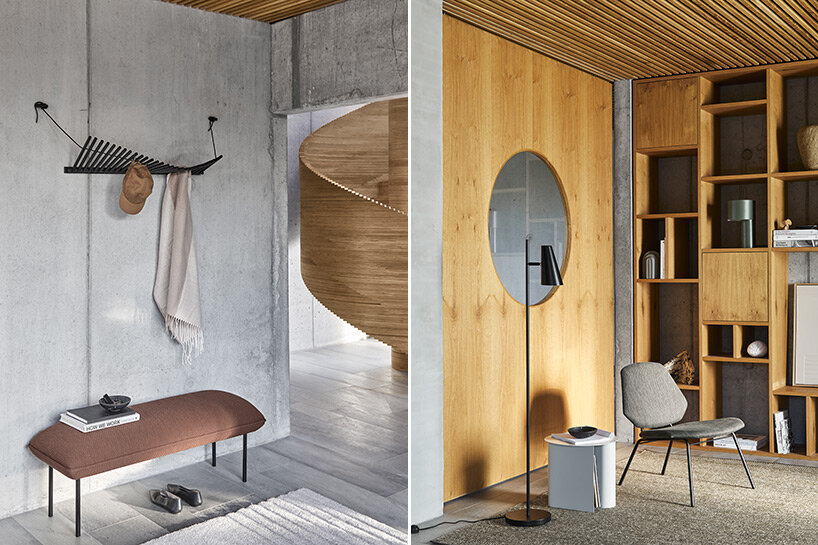 furniture by WOUD
Located at the northern end of Clerkenwell, 'Design Fields' Sponsored by Clippings hosts a busy hub, showcasing leading furniture, textiles and product design from all around the world, from kitchens to bathrooms to the workplace. International design brands include Thonet, TONand Puntas well as an additional Danish company WOUDand The Furniture Studioa leading design firm from India.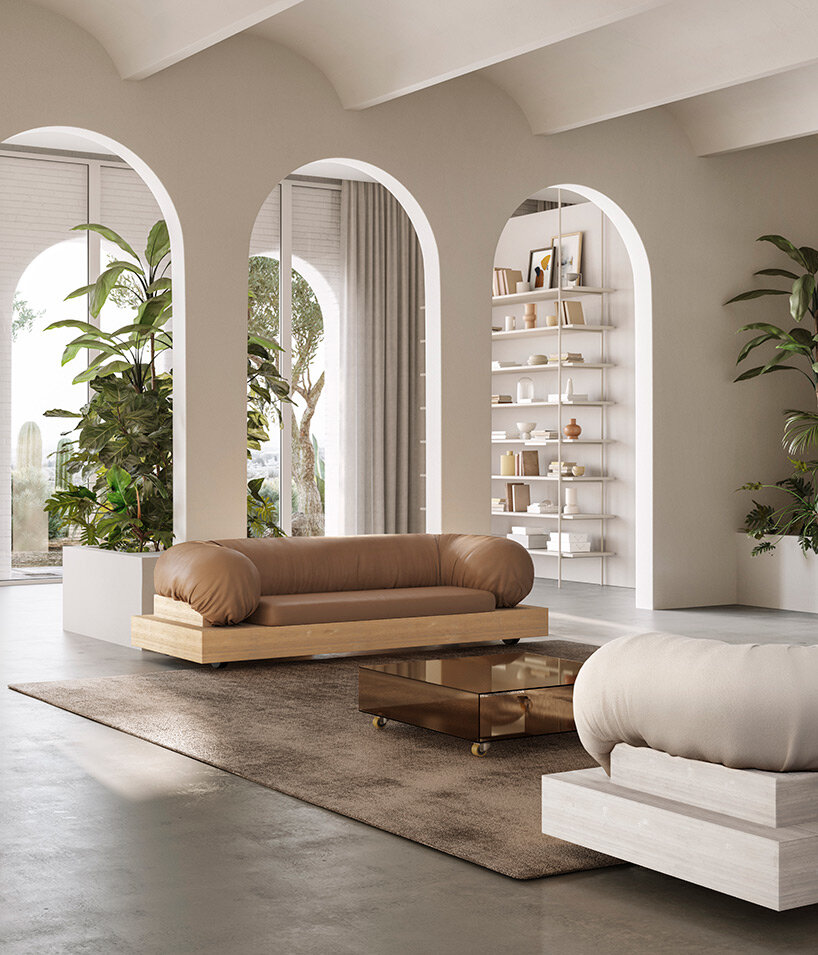 Block Sofa and Patio Coffee Table by Sabine Marcelis for Natuzzi Italia, part of the 2022 collection previewing at CDW 2022
Also in Design Fields, Natuzzi Italy previews their 2022 collection as part of their Circle of Harmony exhibition, featuring works by Sabine Marcelis, Formafantasma, Patrick Nourguet, Marcel Wanders Studio, Lorenza Boxxoli, Massimo Iosa Ghini, Marco Piva and Elena Salmistaro. The works on show are focused on functionality, sustainability, and well-being under the title of a 'new Era of Harmony'.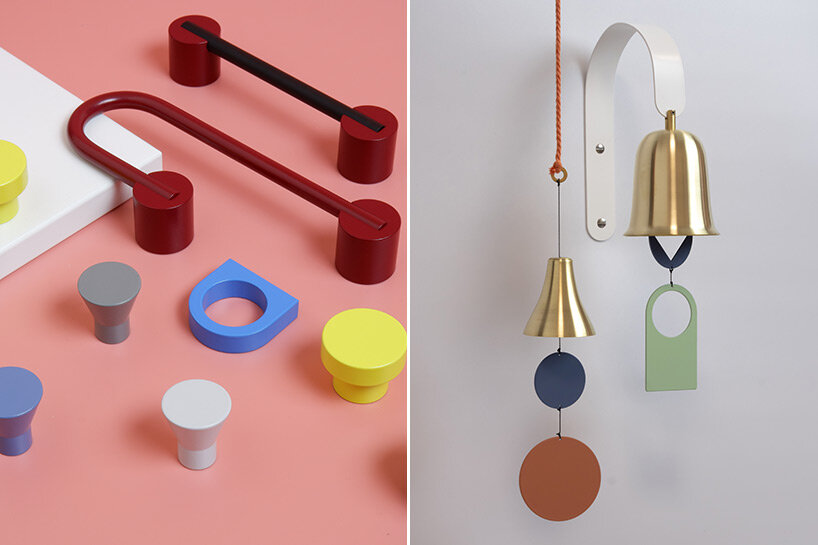 Prototypes by Swarf Hardware and Chimes by Swarf x Yuri Suzuki
'Elements' brings together a leading selection of ironmongery, hardware, switch plates and architectural accessories within a street-market style pavilion on St John's Square, becoming a go-to destination for designers looking for the perfect final finish. Featured is British company Swarf Hardwarewho is also presenting a new collection with Adam Nathaniel Furman As well as a collaboration of decorative hanging bells, 'Chimes', with renowned designer Yuri Suzuki. Other participating designers are Armac Martin, Dowsing and ReynoldsDutch brand Hotspot Titanium and British designer, Samuel Heat.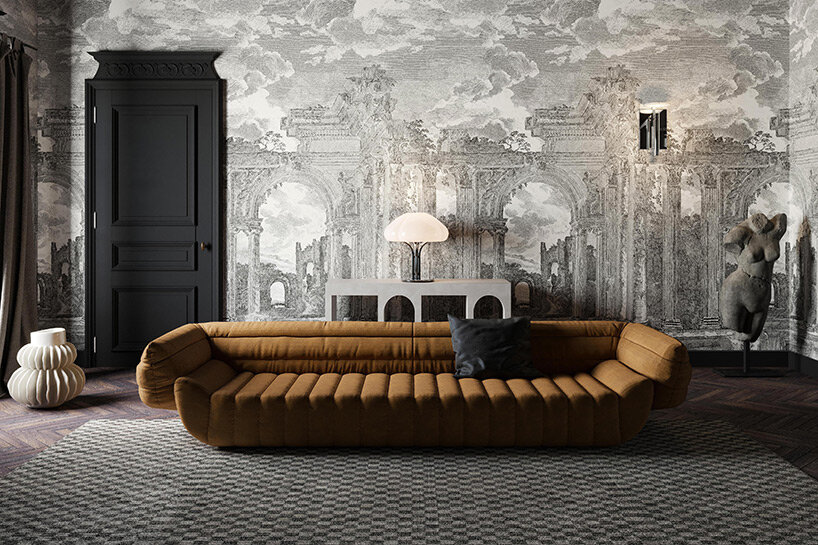 Arte Wallcovering
'Detail' organized at The Order of St. John reflects principles of fine craftsmanship and high glamor, featuring the most prestigious names in luxury interiors. For this year's edition, Meridiani creates a room as a pop-up experience in the space, while Sinclair Till takes over the whole of the underground crypt to create an immersive experience. Kirkby Design and Arte also have works displayed.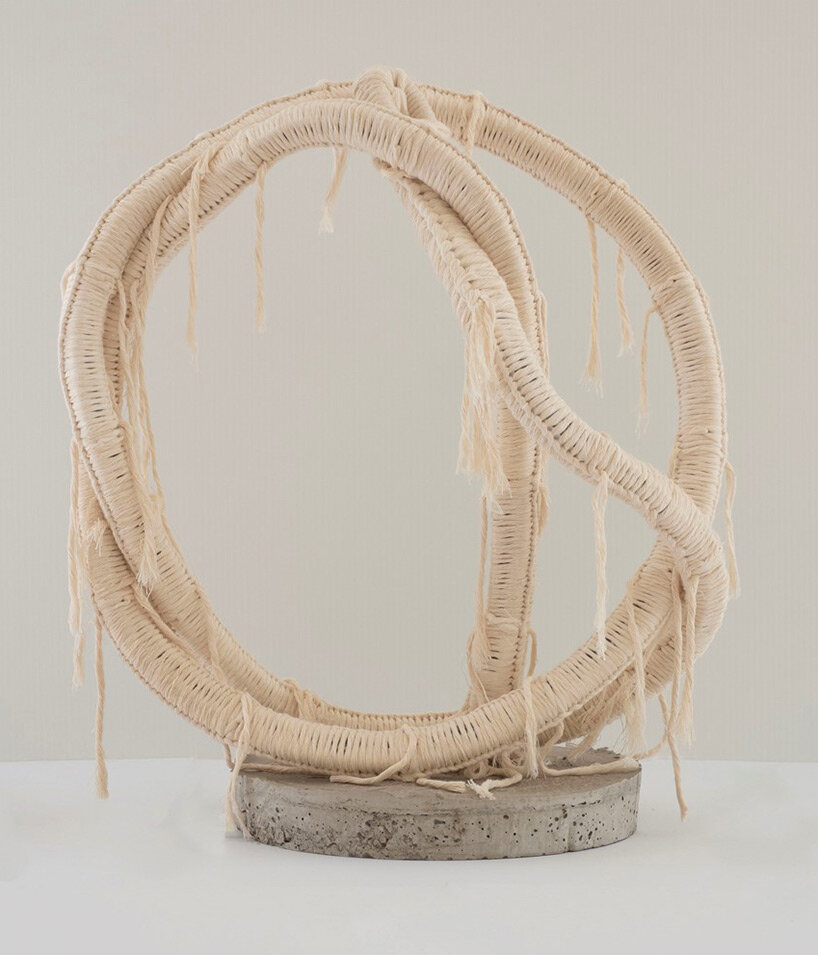 Textile Lamp by Cindy Lilen Studio
In 'Light + Rising Stars'House of Detention is filled with top lighting brands including Italian companies, Artemid and Penta Lightand British brands, Spark and Bell and John Cullen Lighting, among others. The participating designers also take on a challenge to each take over a cell of the Victorian prison to create mini lighting installations. It should be mentioned that Patagonian textile designer Cindy Lilen Studio creates a large-scale installation made of multiple types of textile lamps, inspired by the Mapuche culture original from Patagoniawhile Anna Hayman Design, Rankin Rugs and Studio Arvor complete the space.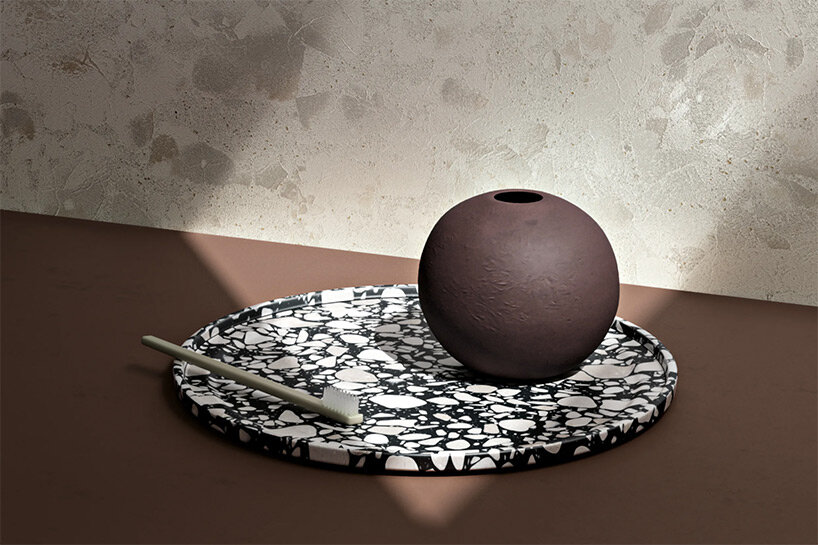 Attitude collection by Leonardo
From walls to floors the commercial, residential and hospitality sectors across, 'Covered' is another new exhibition for 2022 dedicated to interior surfaces, sponsored by global bathroom brand RAK Ceramics. Included are Italian brand L'ARCA, Leonardo and Panariagroup.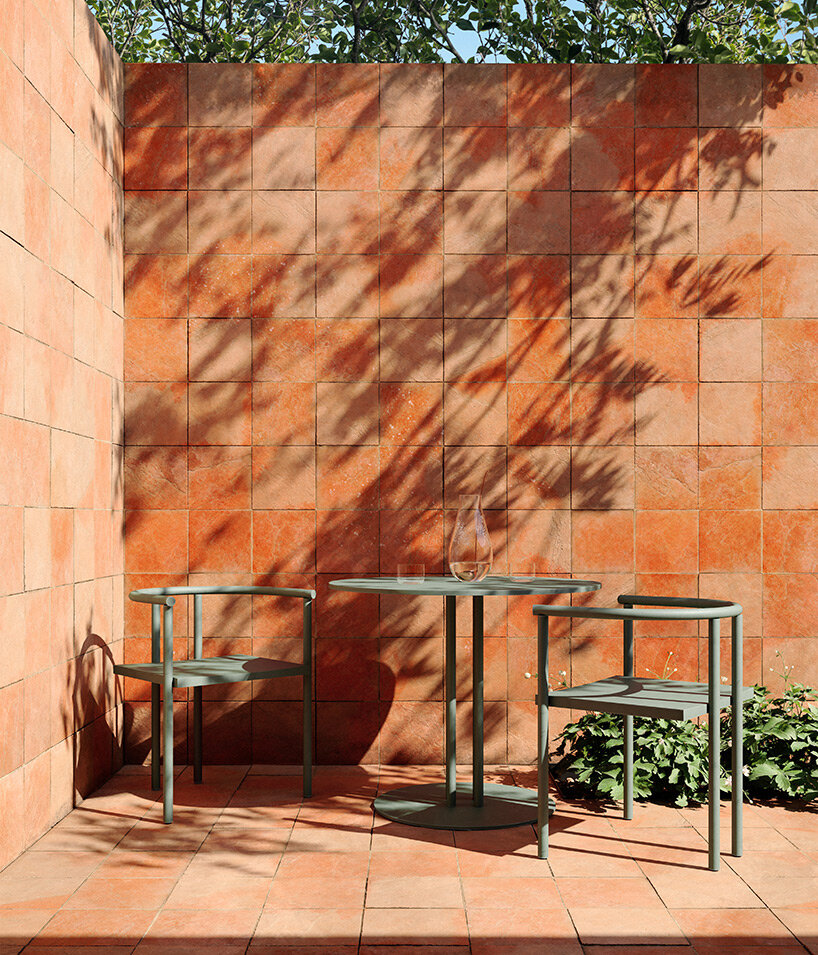 Kettal's Ringer Collection
Smart working company Orangebox celebrates twenty years at CDW. Basque Living brings leading brands from the Basque region of Spain to present in their showroom including Ondaretta, Treku, Sellux, Daisalux, Enea and Ojmar. Leading Spanish company, Kettal are another new brand participating in 2022, presenting their latest outdoor furniture and workspace products in their showroom space.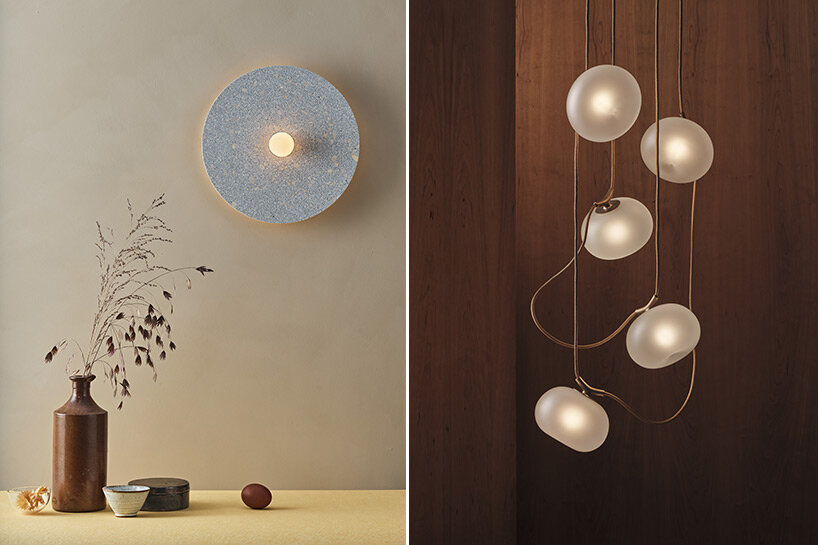 Melina Pendant and Io Desert by Hand & Eye Studio
For its fifth year, 'British Collection' is located in the atmospheric Crypt of St James' Church. The exhibition presents designers from all over the UK, bringing their latest furniture, lighting and product designs within this historically rich space, showcasing craft techniques, quality materials and design excellence.
The space welcomes Benchmark who are creating a large-scale standalone display, as well as Dare Studio, Another Country and Roger Lewis. Forest to Home presents their highly sustainable furnishings created out of wood off-cuts, while lighting company Hand & Eye Studio showcases their Mela and Melina collections designed by Mentsen, as well as the handmade Morandi collection designed and produced in collaboration with ceramicist and expert glazer Linda Bloomfield.