The LIS wishes to congratulate the Edinburgh School of Architecture and Landscape Architecture (ESALA) and the students for their efforts and research in what has been a challenging academic year. The projects showcase a good understanding of the critical issues around the discipline, and positively deal with an overwhelming amount of complexities. The winners for this year are the following:
Xiongxin Xiao, MLA (Best Student Award), Zhuojun Jian, MLA (Best Portfolio Award), Michael Watts, MLA (Peter Daniel Prize for Best Site Analysis)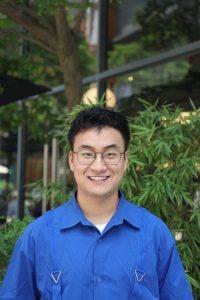 Xiongxin Xiao, MLA – Best Student
Upon graduating in 2022, Xiongxin secured a coveted position in the landscape architecture team at John McAslan + Partners (London) as an Assistant Landscape Designer.
Laurisilva! Ecological Landscape Design
Laurel forest, also called laurisilva, is a type of subtropical forest found in areas with high humidity and relatively stable, mild temperatures. The forest is characterized by broadleaf tree species with evergreen, glossy and elongated leaves, known as "laurophyll" or "lauroid". Laurisilva is an important landscape identity of the Azores located in the Macanonisian ecoregion.
The Azores were once protected by laurisilva, which provided rich biological diversity and carried out various important ecological functions. Not only did the laurisilva help increase the rainfall, which replenishes the aquifers, but they also protect against soil erosion. However, after the 1800s, much of the original native vegetation has been displaced because of human activity, including felling forests for timber and firewood, clearing vegetation for grazing and cultivation, and introducing foreign plants and animals onto the islands.
In the future, due to climate change and booming tourism of the Azores, sea level rise will increase the intrusion of seawater into the groundwater to salinize the drinking water, and more groundwater will be overdrawn to meet development needs. Compared with monoculture invasive forests, the complex vertical plant structure of laurel forest can trap more precipitation, moderate surface runoff, inhibit evaporation, improve water quality, and replenish groundwater. Therefore, restoring the laurel forest can reduce the negative impact caused by seawater intrusion to a certain extent.
This project is a plan to restore the ancient native habitat of laurisilva for endemic species, recover the ecological functions of laurisilva for landslide mitigation and seawater intrusion adaptation, reuse after-cutting invasive plants for their rich values, and introduce a network of economic community engagement spaces that reclaim the laurisilva as a place for people.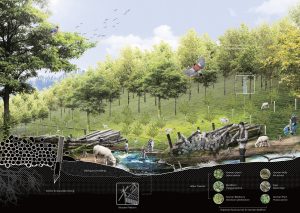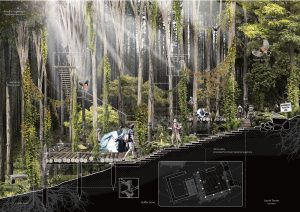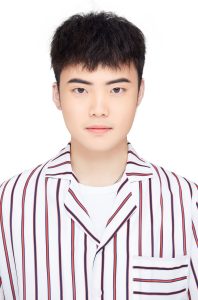 Zhuojun Jian, MLA – Best Portfolio
Upon completing his studies in Edinburgh, Zhuojun returned to his home country, China, where he has since secured a landscape architecture role at Fish Design in Shanghai.
Academic Portfolio: Reviving the City
In the present and foreseeable future, population expansion and urbanization have become an inevitable trend in social development. However, although this is a necessary process for social progress, this trend has led to many urban issues that have made our cities more and more uninhabitable. In the UK and China, the primary contexts of my practices, the urbanization process, and its impact are particularly obvious.
As a landscape architect, I am encouraged to reposition the focus of my practice on this emerging issue. My practice is built on the discourse of degrowth, landscape urbanism, and biophilic design, which originated in economics, landscape architecture, and architecture, respectively. They all create opportunities and propose practical approaches to addressing current and future urban issues. Although they all have their limits, I have developed my bespoke methodology by critically linking and complementing each aspect. This methodology serves as a design manifesto for my current and future practice. It can be summarized by the following keywords: biodiversity, resilience, participation, and sustainability. Based on this I prefer to call myself a landscape urbanist, in the interests of reviving the city. Through my practice, I wish to redefine our urban space and make our increasingly un-liveable cities more liveable. And not just liveable for humans but also for the broader non-human species. They will happily live with us in an urban context, and we will promote and influence each other, forming a more stable and diversified urban ecosystem.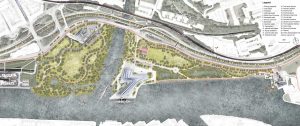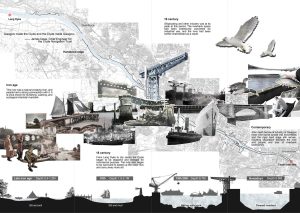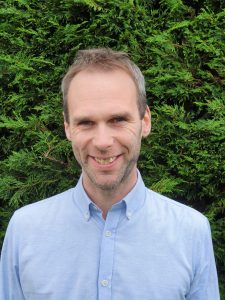 Michael Watts, MLA – Peter Daniel Prize for Best Site Analysis
Since completing his studies in May 2022 Michael has been practicing as an Assistant Landscape Architect at Ranking Fraser in Edinburgh.
Islands in Islands
Islands in Islands is a project which reimagines the vulnerable, vernacular landscape of the Fajã da Caldeira de Santo Cristo on the north coast of the island of São Jorge in the Azores.
The fajã is a small piece of land formed over two centuries ago when a violent earthquake caused the land to slip into the ocean. It is constantly changing, both physically, due to erosion, and culturally – recently the inhabitants of the small village have begun to abandon their pastures, and production on the fajã's once fertile soil has been in decline.
Islands in Islands introduces a bold program for protecting the landscape, testing new agricultural techniques and construction materials, reusing waste materials, and creating habitat and connections, which promises to stimulate a new phase of economic and ecological progress. Its emphasis on adding nutrition back into the soil ensures that the fajã's historical role as a place to plant, sow, and harvest, and the seasonal congregation of families and wildlife that supports this, can continue and thrive for as long as the land itself does. . New paths, some making use of waste materials, improve connectivity along the coast and across the unique ecosystem of the lagoon, itself monitored by new testing equipment which will improve understanding of the effects of sea level rise, acidification, pollution, and temperature change. The ocean further supports and connects to the land through a marine permaculture site which produces natural fertiliser, animal feed, biofuel, jobs, and habitat.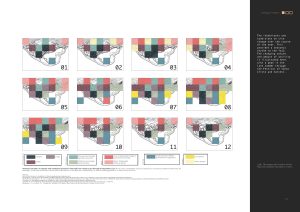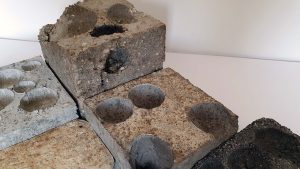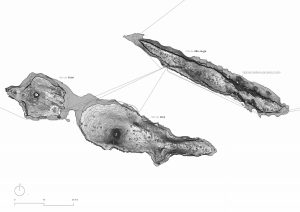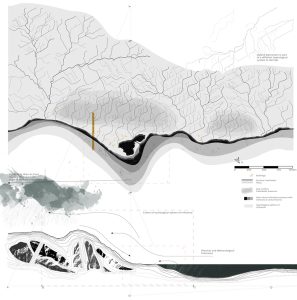 Further details and project work can be found in the links below:
MLA Students 2022
MA Students 2022